Our Approach to
Web Development
We build digital experiences with our multidisciplinary team of specialists. Our approach realizes the importance of listening to and understanding your audience; a process we use for the best possible user experience. We build delightful brands and products that resonate with your customers. But most importantly we make it simple!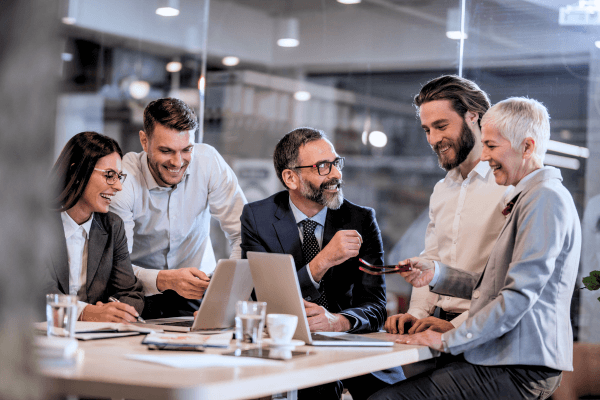 We make it simple
Provide your deliverables, follow our easy workflow process, review your new website and launch.
DISCOVERY
After an introductory call, you complete a questionnaire and submit deliverables so we can understand your objectives and develop a website strategy.
SITE STRUCTURE
Based on deliverables, your target audience, UI/UX best practices, we create a sitemap that defines the foundation for your new website.
DESIGN
We design the home and interior pages to show you the color, imagery, styling and interpretive brand elements of your new website.
EXPERT COPYWRITING
For those who choose to have us write your web copy, for each page, your designated copywriter produces text for the body content, heading tags and a meta description tag.
DEVELOPMENT
Upon completion of the design phase, our developers utilize your sitemap, content and design to build out your website into fully functioning pages.
LAUNCH AND GROW!
After thorough QA, we push the final version of the website to the production server, provide you with the DNS changes required for launch and you're ready for take-off and planning for future growth!
A few of our favorite tools