Are you in the process of moving your website to a new domain? If so, you're going to need a list of all your current URLs so you can set up redirects from the old domain to the new one if needed.
It is possible to export WordPress URLs to text and export WordPress URLs to CSV files with the use of a plugin. These formats are more helpful for redirects and migrating web hosts than the XML file format. It is easy to export WordPress URLs to text and CSV files using the Export All URLs plugin.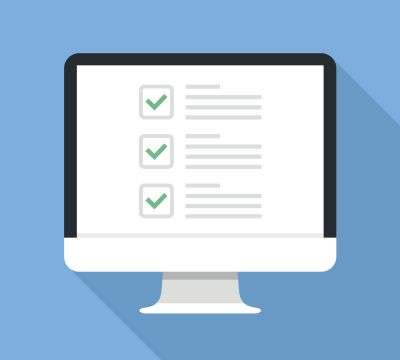 Why Export in Text and CSV File Formats
WordPress by default can export in XML file format and this will allow you to transfer all of your websites content to a new domain. When switching domain names you will need to create redirects for your new website. This is will allow visitors who visit the old site to be directed to the new one. This should be one of your top priorities when switching domains. Having a list of all URLs in a regular text format is very convenient to read and track.
This can also be very useful for your marketing team. SEO is a key factor for your websites growth and some SEO plugins will require every URL to be tracked. You should be doing everything in your power to get the best rankings possible on popular search engines like Google and Bing because this is crucial to increase the traffic to your website.
How to Export WordPress URLs
You will see how easy it is to export WordPress URLs to text and CSV files using the Export All URLs plugin.
1.) You want to start by going to the plugins area of WordPress and click on the "Add New" button.
2.) Search for Export All URLs in the available search box. This will pull up additional plugins that you may find helpful.
3.) Locate the Export All URLs plugin and click the "Install Now" button and activate the plugin for use.
4.) On the left-hand admin panel click on Settings and select the Export All URLs option. This will pull up the main settings page.
5.) On the main settings page, simply check the boxes that best suit for each category. In this case, you are looking for URLs. Check the All Types option in the Select A Post Type To Extract category. Check the URL box in the Additional Data category. Keep the Published option selected in the Post Status category. You can then select Export Type at the bottom of the settings. Either click on CSV to get those types of files or click on Output here to display the URLs as text.
6.) Once you have made your selections click on the "Export" button. If you have not selected a setting in every category it will not work.
7.) If you have chosen the Output here option then scroll down to view a full list of your sites published URLs. Simply copy and paste these into a word editor like Microsoft Word to save the list. If you chose the CSV option then you will notice a warning at the top asking you to download the file. Click on "Click Here" option to download the file.
That's it!  You have now exported your website's URLs as either text or in a CSV file format. This can be done as often as needed and you may want to repeat this to keep your URL lists up to date.